Netflix Instant Satire: Fido, Team America, Galaxy Quest
Netflix Instant Satire: Fido, Team America, Galaxy Quest
Fido (2006) / Zombie Satire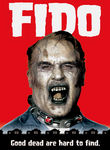 Zombies movies are overdone. Even sarcastic ones. But Fido is still worth watching. It's set in a world that has a handle on its zombie problem. Zombies can be tamed and essentially controlled with a hi-tech collar. Zombies are kept as pets, servants, and for manual labor. Killing zombies and keeping them around trained is perfectly normal. So this isn't so much about an unexpected zombie attack. It's simply about life with zombies.
The main character is a young boy named Timmy who has a pet zombie named Fido. There you go. The 1950's-esqe world grows a little tiresome but it also adds to the humor. The film is a good mix of old and original zombie concepts. Plus it's fun to think about a functioning world with zombies. Rather than the usual dystopian tales.
For Halloween season, this is a good pick. The humor keeps it from being too scary. Yet there is enough gore to satisfy a horror fan.
Runtime: 92 min
Leslie Rating: 4/5
Summary: The wit of Sean Of The Dead with more gore.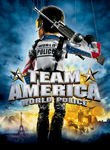 Continuing the theme is a movie whose entire premise is based on satire. Team America does little other than parody action movies and the state of politics at that time. And that's what makes it great.
Nothing about the film is politically correct. And little is subtle. One of the more memorable scenes for me was the montage. Some of the lyrics, "If you want to go from beginner to a pro, you need a montage". Classy.
This in-your-face humor isn't typically my style but I actually quite enjoyed Team America.
Runtime: 97 min
Leslie Rating: 3/5
Summary: Over-the-top satirical take on action movies and Bush politics.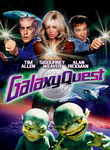 Galaxy Quest works off the premise of real aliens mistaking sci-fi tv actors for actual heroes in space. Sure, it's predictable. But the great cast work well off each other. And it's enjoyable straight through.
There's quite a few big names here with Tim Allen, Alan Rickman, and Sigourney Weaver. But thankfully the movie doesn't get muddled. In the movie, they all play washed-up actors on an old sci-fi tv show (think: Star Trek). They are all tired of playing these characters but still make an appearance at a sci-fi convention. It is there they are approached by a real space team in trouble! Oh now!
Sure it's a predictable plot but it's a good-natured one and you will smile.
Runtime: 102 min
Leslie Rating: 3/5
Summary: Sci-fi actors need to save the planet, for real this time.