Netflix Instant Picks: Dirty Dancing, Twin Peaks, Rounders
Netflix Instant Picks: Dirty Dancing, Twin Peaks, Rounders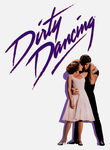 When I was younger, I thought this was just a movie about dancing. The actual plot of class differences went right over my head. Although it seemed to be a common theme in the 1980's. Movies like Some Kind of Wonderful and Pretty in Pink both dealt with teenagers, hormones, and the class system in the United States. But Dirty Dancing has a twist. Literally. It has become the quintessential dance movie.
For the teen dance genre, this movie has it all. Forbidden love, social issues, an abortion, family relationships, dance montages, and a coming of age story at the center of it all.
The cast is perfect. It's unfortunate Jennifer Grey didn't make it farther than she did. But this was certainly Patrick Swayze's break-through film. Although the plot gets a bit convoluted it pulls through. And that's why this movie is a classic.
Runtime: 105 min
Leslie Rating: 5/5
Summary: The classic teen dance romance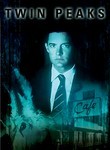 The television series Twin Peaks didn't grab my attention until college. And even then it was just a show I had vaguely heard about. Curious, I rented the first season from my local video store and marathoned it over a weekend. At the time, Season 2 wasn't available. Thankfully it is now.
It's not a surprise that a David Lynch created tv series would become a cult classic. This show is everything you'd expect it to be. Creepy, mysterious, witty, and confusing. All in good ways of course.
Twin Peaks has definitely become something bigger than the show. There are numerous related events in NYC. From bingo to live performances of bands playing the soundtrack. But now the show that started everything is can be easily streamed. Even if it doesn't exactly meet your interests, I recommend watching a few episodes just to experience what is definitely a cult classic.
Runtime: 2 Seasons
Leslie Rating: 4/5
Summary: An FBI agent investigates the death of Laura Palmer in a small town.
Rounders (1998) / Gambling Drama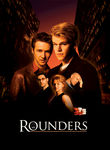 It should be noted that I am a big fan of Edward Norton. So I am definitely biased when it comes to his movies.
In Rounders, good ole Matt Damon pairs up with gambling-addict Norton. The basic plot is these two need to come up with $15K in less than a week. That may sound overdone. But the two actors work well off of each other. And no scene is unnecessarily dramatic. Norton plays the troublemaker while Damon is a law student with a soft spot.
It can be predictable in parts but I do recommend riding it out. If you're into gambling movies that don't take place in Vegas, this is the one for you.
Runtime: 120 min
Leslie Rating: 4/5
Summary: Two card sharks need to get five thousand dollars in five days.