Netflix Instant Picks: My Girl (1 & 2) + Hitch
Netflix Instant Picks: My Girl (1 & 2) + Hitch
My Girl (1991) / Coming of Age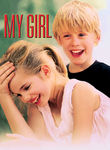 Coming off the success of Home Alone, Macaulay Culkin is just one of the stars in this coming of age story about two 11-year olds over the course of a summer. Of course it's Anna Chlumsky who steals the show. Chlumsky, as Vada Sultenfuss, grows up in a funeral home run by her father (Aykroyd). Her senile grandmother also lives with them. Her mother passed away during Vada's birth. And her father has just starting to kinda-date a new woman (Curtis). That's the set-up for what turns into a very well-done emotional tale. I really wish more movies took the risk this one did.
Vada and Thomas J (Culkin) are best friends and outcasts. Both are teased by some of the other kids. But they have a sweet & strong friendship. There are hijinks and some predictability. But not a ton. There are some scenes for a writing class Vada takes. Later on this serves to help show her emotional growth. It works really well.
The ending… well, I can't spoil it. I distinctly remember thinking "that can't be it? that can't be happening?" Which is exactly what Vada was thinking. And really helped you feel connected. This was also pretty traumatizing for me as a child watching this movie. And for that reason I think all children should watch this movie. And adults. Pretty much everyone.
Starring: Dan Aykroyd, Jamie Lee Curtis, Macaulay Culkin, Anna Chlumsky
Runtime: 102 min
Leslie Rating: 5/5
Summary: Coming of age story about a girl, her best friend, and one summer. You will cry.
My Girl 2 (1994) / Coming of Age Sequel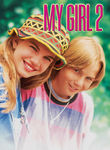 Pumping this out in a record three years after the original, this sequel definitely doesn't hold up to the first one. But it doesn't completely fall flat either. Unfortunately, it just follows the traditional plot of a coming of age story. Your emotions aren't jerked around. You might smirk a few times at something feel-good. But you never feel quite as connected to the main character as before.
This time around, Vada takes a trip to California to stay with a relative. At the same time, she turns into a Nancy Drew to try to track down information about her mother (who died at Vada's birth). Of course she has another boy-friend to pal around with. The story is fine. But it's predictable and loses the 'magic' the first one had. Not the worst follow-up, but not a must-see by any means.
Starring: Dan Aykroyd, Jamie Lee Curtis, Anna Chlumsky
Runtime: 98 min
Leslie Rating: 3/5
Summary: Predictable sequel to a classic coming of age story
Hitch (2005) / Romantic Comedy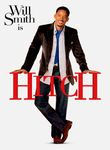 Generally, I don't enjoy romcoms. So for me to think one was okay, is a pretty high regard. Hitch was a standable romcom as they go. Will Smith plays a dating coach who is very good at what he does. So good, a journalist starts investigating him under the assumption it's a scam. You'll never guess what happens between the dating coach and the journalist…
Sure, it's predictable. But a fun predictable. The story is still interesting and good natured. Nothing is over the top. Smith performs well for the role.
Starring: Will Smith
Runtime: 118 min
Leslie Rating: 3/5
Summary: A dating coach is being investigated by a reporter and they, of course, fall in love.