Netflix Instant Picks: Wayne's World, What About Bob?, Short Circuit 2
Netflix Instant Picks: Wayne's World, What About Bob?, Short Circuit 2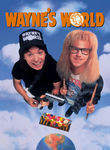 Wayne's World! Party time! Excellent!
Oh Mike Meyers. Pre-Austin Powers Mike Meyers. SNL Mike Meyers. This movie has it everything you could want a SNL spin-off movie. The iconic Bohemian Rhapsody scene. Lots of buzzwords (schwing!). A goofy plot. Breaking the fourth wall. So much stuff and it all works.
No one in this movie takes themselves seriously, which is why it works so darn well.
Starring: Mike Meyers, Dana Carvey
Runtime: 94 min
Leslie Rating: 4/5
Summary: SNL spin-off that knows exactly what it is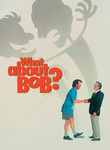 This 90's movie pairs Bill Murray and Richard Dreyfuss as a perfect team. Dreyfuss plays the stuffy psychotherapist, Murray (Bob) the obsessive-compulsive patient. Bob does not take it very well when he learns his therapist will be gone on vacation with his family for a month. He shows up at his doctor's vacation home… and hilarity ensues.
In predictable nature, Dreyfuss warms up to Murray by the end of the movie. But it still plays out well and has solid good banter.
Starring: Bill Murray, Richard Dreyfuss
Runtime: 99 min
Leslie Rating: 3/5
Summary: A patient follows his therapist on vacation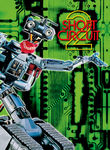 There are few classic 80's movies + sequels better than the Short Circuit series. Thankfully they only made two of them but both are definitely worth watching. Enjoy being uncomfortable while Fisher Stevens plays a stereotypically exaggerated Indian immigrant… The 80's, right?
In the first movie, we learn that Johnny 5 was a trained killing machine for the military. After some plot device happened, he becomes alive! And is just a nice friendly robot that everyone is trying to steal or destroy. The second movie is basically the same plot.
I'm not quite sure how well the movie holds up as actual entertainment. I'd say it's more of a good/bad movie. But a classic nonetheless.
Starring: Fisher Stevens
Runtime: 111 min
Leslie Rating: 3/5
Summary: Robot, Johnny 5, has to survive being almost sold, getting involved in a street gang, and being kidnapped.