Netflix Instant Picks: The Avengers, Dredd, Goon
Netflix Instant Picks: The Avengers, Dredd, Goon
The Avengers (2012) / Comic Adventure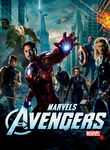 Over the weekend, I watched the second Captain America movie in theaters. Having never seen the first one, I surprisingly enjoyed it. I'm pretty new to the marvel universe. While I like graphic novels and comics, I'm still not really into DC or Marvel's superhero universe.
When watching any of these movies, I have nothing to compare to them to, which means I typically enjoy them for the fun action adventure movies they are. Since I really enjoyed the Captain America story, I thought it would be make sense to follow that up with The Avengers.
Unfortunately, this wasn't the best idea. Scarlett Johnasson is amazing as Black Widow. She's truly the only character I liked. I still can't get over Robin (as in How I Met Your Mother character) being cast in a movie like this. I know she has little screen time but I just really can't take her seriously.
For whatever reason, this combination of characters just didn't work for me. I turned the movie off about an hour into it. There is a huge fight between Iron Man and Thor (even though they're on the same side) that totally killed all interest for me. I also didn't like Loki being the villain.
My personal preferences aside, if you want a superhero action movie this is definitely a good pick. You'll get Iron Man, The Hulk, Thor, Captain America, Hawkeye, and Black Widow.
Starring: Robert Downey Jr., Mark Ruffalo, Scarlett Johansson
Runtime: 143 min
Leslie Rating: 2/5
Summary: Marvel action flick with a decent superhero round up
Dredd (2012) / Action Future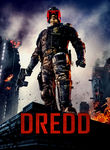 Want to watch a totally dumb action explosion shooting movie? Here it is! This movie has it all. A by-the-book invincible police officer (called judges in this world). A rookie officer being trained. The projects. A futuristic world. Mass murder. Machine guns. And a happy ending. There's not even a love story to interfere with the explosions.
This movie remake knows exactly what it is and it does it well. There is little plot. Lots of violence. And it ends right when it should.
Starring: Karl Urban
Runtime: 95 min
Leslie Rating: 4/5
Summary: Futuristic world where cops are 'judges' (judge, jury, & executioner) and they take their jobs very seriously
Goon (2011) / Sports Comedy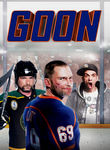 Watching Goon is a perfect way to celebrate the NHL play-offs. Sean William Scott plays his role as a bruiser hockey player perfectly. He wasn't picked by the team for his game skills, he was picked specifically to fight.
There is enough of a plot to keep the story going along. He is paired up with a roommate who needs some inspiration to get back into the swing of the game. There is also a bit of a love interest. Plus just the right amount of comedy without it becoming too 'low hanging fruit' humor. (Even though there are plenty of 69 jokes, the number of his jersey).
Warning: The end scene involves a broken ankle and can be a bit cringe-worthy. So be prepared if you get grossed out by things like that. Try to watch the scene if you can though, it's a solid ending.
Fun sports movie that knows what it is and doesn't try too hard doing it. Even if you don't like hockey or sports, you'll enjoy this.
Starring: Sean William Scott
Runtime: 91 min
Leslie Rating: 4/5
Summary: Light-hearted sports comedy about a hockey player picked solely for his fighting skills.