Netflix Instant Picks: Jumanji, Crouching Tiger Hidden Dragon, Click
Netflix Instant Picks: Jumanji, Crouching Tiger Hidden Dragon, Click
Jumanji (1995) / Family Adventure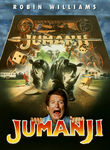 Not only is this a fair adaptation of the book but after nine years it still holds up. Sure, the movie is predictable but it's a family film at heart. The special affects also hold up when comparing to today's visuals. They do a good job presenting the past and the future and making sure both are separate.
The story of Jumanji tells of a board game about the jungle that actually comes to life. You can actually be taken into the jungle. Lions can appear in your bedroom. You can turn into a monkey. The movie shows all these things very well without it coming off as too hokey. There are times things are forced and silly. Remember, family movie.
Besides, Kirsten Dunst is adorable.
Starring: Robin Williams, Kirsten Dunst
Runtime: 103 min
Leslie Rating: 4/5
Summary: A game about the jungle that becomes real life.
Click (2006) / Comedy
I remember watching this movie at the theater, in some mall in South Jersey. I was with some friends, two of whom might have been on a date. I don't quite remember. The movie hadn't sounded interesting to me but I went with the group anyway.
Turns out, when given the power to control your life with a remote, being able to pause and fast forward and rewind, not fun things happen. Click starts off with the basic use of the remote having Adam Sandler fast forward until he receives a promotion. He thinks he will get it within the next few months but it actually takes several years. Of course in that time he has missed part of his family's lives.
Then it gets weird. And it's not funny at any point. We've seen this story before… he sees how his selfish ways are ruining his family then he gets a chance at a do-over. Predictable and boring.
And that's all I have to say on the topic of malls in south jersey.
Starring: Adam Sandler, Kate Beckinsale, Christopher Walken
Runtime: 107 min
Leslie Rating: 2/5
Summary: Being able to control life as though it's a movie isn't as great as it seems.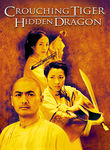 It took me a while to warm up to foreign martial arts films but now I can't get enough of them. This is definitely in my top three for the choreography alone. It's not just people fighting each other.
These are beautifully choreographed fighting scenes. Dances almost. It's about skills not just strength. Really beautiful to watch.
Among the eye-catching action scenes is a very strong story. The plot revolves around Chow Yun-Fat attempting to avenge his master's death. With a tasteful side of romance thrown in. This film is beautiful and should be seen by everyone.
Starring: Yun-Fat Chow
Runtime: 120 min
Leslie Rating: 5/5
Summary: Beautifully choreographed martial arts movie to supplement a story of romance.