Netflix Instant Picks: Gattaca, Taxi Driver, Men in Black II
Netflix Instant Picks: Gattaca, Taxi Driver, Men in Black II
Gattaca (1997) / Sci-Fi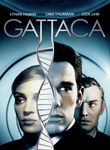 Gattaca, starring the talented combination of Ethan Hawke, Jude Law, and Uma Thurman, is in my top 5 list of best sci-fi movies.
A world where all babies are genetically engineered. No diseases. No imperfections. But some were born off the grid, In-Valids. Ethan Hawke's character is one of these imperfects and is seen as weak by society.
The plot revolves around Ethan Hawke trying to assume the identity of someone who was genetically engineered. There are plenty of close-calls and suspense. Some parts are cringe-worthy as becoming someone else includes leg lengthening to match their height.
The take on genetic engineering is interesting and everyone plays their parts, perfectly.
Bonus: This is Jude Law's first major movie role.
Starring: Ethan Hawke, Uma Thurman, Jude Law
Runtime: 106 min
Leslie Rating: 4/5
Summary: The lengths people go to for perfection.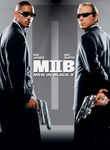 Taking a good concept and keeping it going, Men in Black II, is really more of the same. This isn't bad but don't expect a whole different story or anything. Will Smith's character is still strong. And the aliens are still silly.
Starring: Will Smith, Tommy Lee Jones
Runtime: 88 min
Leslie Rating: 3/5
Summary: Strong follow-up with more silly alien antics and Will Smith.
Taxi Driver (1976) / Classic Drama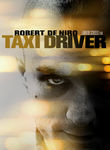 Watching Taxi Driver for the first time in a New York City theater was strange experience. The movie's atmosphere was perfectly gritty and creepy. De Niro's character is perfectly delusional.
The movie is very New York. I would say it is one of the most quintessential New York movies. Everything about the feelings it portrays is accurate including characters, neighborhoods, and caricatures.
There are many memorable lines from the movie (you looking at me?) and a killer ending. For a movie from the 1970's this definitely holds up and I can't recommend it enough. .
Starring: Robert De Niro, Jodie Foster
Runtime: 114 min
Leslie Rating: 4/5
Summary: An intense look at someone becoming psychotic.