Netflix Instant Picks: Say Anything, Heartbreakers, Leap of Faith
Netflix Instant Picks: Say Anything, Heartbreakers, Leap of Faith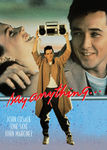 One of the better 1980's teen Cusack films about a guy, Lloyd Dobbler, who loves a girl, Diane Court. It's that simple. He loves her more than anything. It's not romantic as much as it's a fact. This is what he does. He loves Diane. What is he going to do with his life? Love Diane.
"Say Anything" is a bit of a departure from the Molly Ringwald John Hughes teen movies from the 1980's. It's a little simpler and a little less hokey.
Starring: John Cusack
Runtime: 100 min
Leslie Rating: 3/5
Summary: "What I really want to do with my life – what I want to do for a living – is I want to be with your daughter. I'm good at it."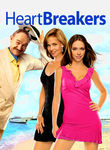 1) Marry a rich man
2) Send in daughter to seduce new husband
3) Catch him in an affair with "another woman"
4) Divorce him and take all his $$
Sigourney Weaver and daughter Jennifer Love Hewitt have this plan down to a science. But what will happen when one of them actually falls for someone? Who knows! But I bet Jason Lee is going to find out.
Look, the plot is corny as hell but the movie knows what it is. Plus, the chemistry between the actor's really helps to save things. All in all, Heartbreakers is better than it sounds, I promise.
Starring: Sigourney Weaver, Jennifer Love Hewitt, Jason Lee, Gene Hackman
Runtime: 122 min
Leslie Rating: 3/5
Summary: Cheesy gold-digger plot but Hewitt and Lee's interactions save the film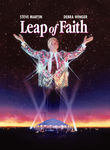 Here's a small tip of the hat to Philip Seymour Hoffman in a lesser role.
For those of you who want to learn the art of manipulation, you only need to do two things: 1) Read "How to Win Friends & Influence People" and 2) Watch "Leap of Faith"
Steve Martin plays Jonas Nightingale, an evangelist preacher who puts on a big show and will happily take all your donations. The plot revolves around them getting stuck in downtrodden Rustwater, Kansas so they make the best of it and put on a big show. There's some cheesy subplots where one of his crew falls in love with Liam Neeson in 3 days. Neeson, by the way, is the sherriff of this small town though there is no explanation of his background. Okay.
Meat Loaf and Philip Seymour Hoffman play as two members of the Nightingale crew. There's a cute scene where Steve Martin is rocking out to "Paradise By The Dashboard Light". Otherwise, Meat Loaf plays organ the whole time while Hoffman flirts with teen moms.
This is a Steve Martin film in the sense it's not quite the feel-good story it could be. And it works just fine that way.
Starring: Steve Martin, Liam Neeson, Meat Loaf, Philip Seymour Hoffman
Runtime: 107 min
Leslie Rating: 3/5
Summary: A satirical look at con-men evangelists and small town hopes.