Netflix Instant Picks: Price of Gold, Spaghetti Westerns, Airplane!
Netflix Instant Picks: Price of Gold, Spaghetti Westerns, Airplane!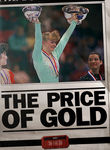 I wrote more about this in my weekly updates.
ESPN's 30 for 30 series is pretty great all around. I've seen a few others, most notably "Broke", exploring how athletes lose their millions. "The Price of Gold" is just as interesting as we learn Harding's side of the Tonya Harding v Nancy Kerrigan debacle that happened 20 years ago.
To this day, Harding is sticking to her story that she had no prior knowledge of the event. The editing comes off slightly skewed but without an obvious bias. Though there is a funny edit where she says "that wasn't my handwriting" and a press interview clip says "we found Harding's handwriting".
Editing aside, we get to learn a lot about Tonya Harding. I knew nothing about her past but was aware of her "athleticism" in contrast to Kerrington's "ice princess" quality. Harding's tale is pretty tragic. She grew up in an abusive home, married an abusive husband, and poured her heart into skating. There may not be sympathy felt for her, but at least understanding. An understanding of her tragic need to win. The entire episode is sad for everyone involved.
In celebration of the Olympics, this look into one of the more famous Olympic scandals is definitely worth watching.
Starring: Tonya Harding
Runtime: 60 min
Leslie Rating: 4/5
Summary: The infamous Tonya Harding & Nancy Kerrigan scandal told from Harding's point of view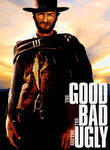 This is my absolute favorite movie. And I mean it. It's #1 in my top ten. I wrote a paper on the soundtrack.
The "Man With No Name" trilogy was directed in Italy by Sergio Leone, hence them being coined 'spaghetti westerns.' The dialogue is terse with Ennio Morricone's score filling each scene, providing all the emotion you need.
Clint Eastwood's character, the man with no name, is played perfectly as an anti-hero. Despite the name, there are few 'good' guys in this movie. Eastwood certainly isn't one of them. Yet you'll end up rooting for him anyway.
Starring: Clint Eastwood
Runtime: 179 min
Leslie Rating: 5/5
Summary: Director Sergio Leone and composer Ennio Morricone create a brilliant end to this trilogy
Airplane! (1980) / Satire Comedy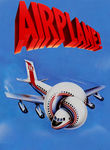 Surely, you've already seen this. (Don't call me Shirley). If you haven't seen this movie, you should just so every few seconds you can go "oh! that's where that joke came from."
Starring: Robert Hayes, Leslie Nielsen
Runtime: 87 min
Leslie Rating: 3/5
Summary: Spoof comedy at it's finest