Netflix Instant Picks: Penelope, Rock 'n' Roll High School, Thing Called Love
Netflix Instant Picks: Penelope, Rock 'n' Roll High School, Thing Called Love
Penelope (2006) / Feel-Good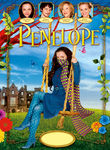 I love Christina Ricci trying to be a real actress. It's unfortunate that she played her perfect role as a child in both Addams Family movies.
Penelope is the familiar but cute story about judging a book by its cover. Christina does well. The movie is light-hearted. Geared toward kids. It's nothing special but a good sweet movie.
Starring: Christina Ricci
Runtime: 89 min
Leslie Rating: 3/5
Summary: Light-hearted whimsy in a familiar tale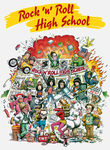 Another student v. principal film except with the ramones!
Starring: Ramones
Runtime: 84 min
Leslie Rating: 3/5
Summary: Students want to have fun. Their high school principal doesn't.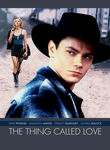 The Thing Called Love isn't noteworthy because it's a great film or original story. It's noteworthy because this was River Phoenix's last acting role. He over dosed at the age of 23.
With that said, the movie does stand on its own. It surprisingly holds your interest even though the story itself is rather predictable. Despite being on his last legs, Phoenix performs well (though not at his top). And female lead's charisma really keeps things solid.
But at the end of the day it's a movie about a girl moving to nashville and trying to make it big as an aspiring singer/songwriter.
Starring: River Phoenix, Samantha Mathis, Sandra Bullock,
Runtime: 116 min
Leslie Rating: 3/5
Summary: An aspiring singer/song-writer moves to Nashville to live her dreams.