Netflix Instant Picks: American Psycho, Thelma & Louise, Ninth Gate
Netflix Instant Picks: American Psycho, Thelma & Louise, Ninth Gate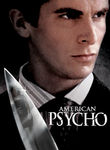 This is that rare occasion where the movie is better than the book. I shouldn't say better. But this story fits better in movie form than text. The book is much more graphic than the film. And not in a good way. I don't need to read multiple murder + rape scenes. The satire of it comes through perfectly in the film even though there's less time to work with.
Christian Bale plays a perfect Patrick Bateman. Bateman lives on the upper west side of NYC, spends his time with vapid rich socialites, and kills hookers in his spare time. He also returns videotapes.
Starring: Christian Bale, Chloë Sevigny, Reese Witherspoon
Runtime: 103 min
Leslie Rating: 4/5
Summary: Dark satire about a rich homicidal sociopath in nyc.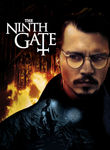 This is a known bad movie that I still enjoy. Yes, this is a movie about Satan and Hell and books. It's silly. There's worse.
Starring: Johnny Depp
Runtime: 133 min
Leslie Rating: 3/5
Summary: Johnny Depp finds Hell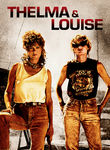 This movie is one of the few that has an unhappy ending. Well, depending on who you ask.
A fun joy ride between who women who are sick of the men in their life takes a turn for the worst when they accidentally kill someone. And their money is stolen.
But they have their convertible and life isn't getting them down. Thelma and Louise, as characters, are riveting and charming and crude all at the same time.
Bonus: Young Brad Pitt appearance
Starring: Susan Sarandon, Geena Davis, Brad Pitt
Runtime: 129 min
Leslie Rating: 4/5
Summary: A spontaneous joy ride turns into an eternal new life for Thelma & Louise.