Netflix Instant Christmas Movies: Christmas Vacation, Love Actually, Hugo
Netflix Instant Christmas Movies: Christmas Vacation, Love Actually, Hugo
National Lampoon's Christmas Vacation (1989) / Goofy Comedy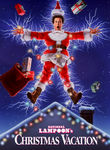 Watch National Lampoon's Christmas Vacation on Netflix Instant
This is on my Christmas watch list every year. The jokes never get old. The schticks still make me giggle. Most of the movie is ridiculous. But in the most heart-warming way. Clark Griswold's happy nature is so sincere you can't help but truly want him to have the best Christmas ever.
Starring: Chevy Chase, Juliette Lewis
Runtime: 97 min
Leslie Rating: 4/5
Summary: Spend a happy holiday with the good natured Griswold family.
Love Actually (2003) / Rom Com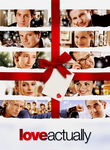 Watch Love Actually on Netflix Instant
I generally hate romantic comedies. Yet, I love this movie. Generally, star-studded films are a convoluted mess. Yet, this movie is great. Sure, a lot of it doesn't make sense, But just go with it. Each love story is unique to each other, unlike some other multiple-storyline movies.
And all the characters are on-screen long enough to have some sort of identity. There are sad parts but the never really takes itself too seriously. Especially in Wisconsin.
If you generally have a cold black heart, I suggest you give this a chance. I'm not privy to these types of films but this one might surprise you.
Starring: Hugh Grant, Emma Thompson, Colin Firth, Liam Neeson, Laura Linney, Alan Rickman, Keira Knightley
Runtime: 135 min
Leslie Rating: 4/5
Summary: Multiple romantic storylines are woven together and meet in surprisingly interesting ways.
Hugo (2011) / Whisical Family Drama
Although Hugo is a movie about a child, it's really a movie about… movies! Halfway through the movie you get a fun history lesson into the early world of movies. You can easily watch this without kids and enjoy it.
There isn't any low-brow humor or slapstick jokes. There's some goofy chase scenes but otherwise, it's a pretty heart-warming story about the old days of film.
Starring: Ben Kingsley, Sacha Baron Cohen,
Runtime: 127 min
Leslie Rating: 4/5
Summary: Part child-adventure, part film history – this film is great to watch with or without kids.