Netflix Instant Picks: Skyfall, Death Becomes Her, Addams Family
Netflix Instant Picks: Skyfall, Death Becomes Her, Addams Family
Skyfall (2012) / Espionage Action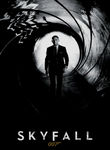 Watch Skyfall on Netflix Instant
Bond movies are a guilty pleasure of mine. I plan to watch this one over the weekend since it's finally available on Instant. I expect the plot to be thinly veiled, the explosions to be big, and the gadgets to be fancy. Let's see if I'm disappointed.
Leslie Rating: n/a
Summary: Daniel Craig continues the James Bond tradition with explosions, treason, and the usual gadgets.
The Addams Family (1991) / Comedy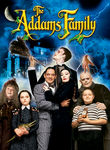 Watch The Addams Family on Netflix Instant
Sure Halloween's over for most of us but not for The Addams Family. For a comedy remake of a tv show featuring a quirky family of goths, this movie holds up very well. The plot is loose but who cares? You're watching this just to see the family interactions anyway.
Every line is as morbid as you'd expect. And fun + weird characters keep showing up. The parents may be morbid but are actually happy and passionately in love. Awww. Then the kids behave like normal children trying to kill each other (srsly). The scenes are predictable but induce more smiles than eye rolls. Sure, there's probably some nostalgia involved in my favor of this movie.
Highlights include a sweet & lovable Christina Ricci.
Leslie Rating: 4/5
Summary: This remake recreates the family perfectly with enough humor that it holds up yet enough one-liners to remind you it's a 90's movie.
Death Becomes Her (1992) / Dark Comedy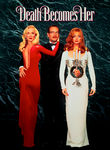 Watch Death Becomes Her on Netflix Instant
I was 10 when this movie came out and remember watching it probably a few years later on cable. At the time, I didn't quite get satire or dark humor. I remember thinking the movie was goofy and stupid. As you probably would if you didn't understand the concept of satire.
I'm sure I also had little appreciation for the make-up artists and special effects put into it. The plot is definitely goofy but the excellent cast pulls it off.
Highlights include well-dressed zombies, neat special effects, great make-up art and a whole lot of dark humor + satire.
Leslie Rating: 3/5
Summary: Meryl Streep & Goldie Hawn find the secret to eternal youth then try to have a fight to the death which doesn't work so well.