Netflix Instant Picks: Sci-Fi Variety Pack: Postapocalyptic, Comedy, B-Movie
Netflix Instant Picks: Sci-Fi Variety Pack: Postapocalyptic, Comedy, B-Movie
Netflix Picks are personal recommendations of movies/tv shows available on Netflix Instant.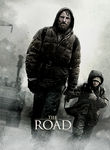 The Road
Genre: Thriller
Mood: Bleak
111 mins; 2009
Leslie Rating: n/a
Summary: Based on Cormack McCarthy's novel, a father + son struggle to survive in a post-apocalyptic world.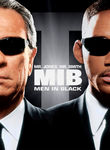 Men In Black
Genre: Comedy/Sci-Fi
Mood: Alien Invasion
98 mins; 1997
Leslie Rating: 3/5
Summary: Will Smith + Tommy Lee Jones save the world.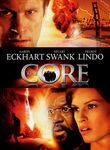 The Core
Genre: Sci-Fi
Mood: B-Movie
134 mins; 2003
Leslie Rating: 3/5
Summary: The only way to save the world is by flying down into the core…