Netflix Instant Picks: MST3K, Zodiac Killer, Boondock Saints
Netflix Instant Picks: MST3K, Zodiac Killer, Boondock Saints
Netflix Picks are personal recommendations of movies/tv shows available on Netflix Instant.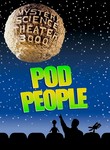 MST3K: Pod People
Genre: Television Comedy
Mood: Silly
90 mins; 1991
Leslie Rating: 3/5
Summary: MST3K provides witty/silly/hilarious commentary to horrible terrible sci-fi movies. It can be hit or miss at times but always worth it.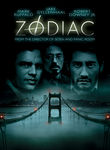 Zodiac
Genre: Crime Drama Based on Real Life
Mood: Serial Killers / True Stories
157 mins; 2007
Leslie Rating: 3/5
Summary: Interesting take on the Zodiac killer but could be shorter without losing anything.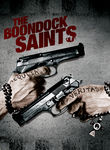 The Boondock Saints
Genre: Thriler
Mood: Guns
110 mins; 1999
Leslie Rating: 3/5
Summary: The road to hell is paved with good intentions – a pair of twins go vigilante justice on Boston and leave quite a blood trail behind them.