Netflix Instant Picks: Oliver Stone + Tom Cruise, Bad Sci-Fi, Saved
Netflix Instant Picks: Oliver Stone + Tom Cruise, Bad Sci-Fi, Saved
Netflix Picks are personal recommendations of movies/tv shows available on Netflix Instant.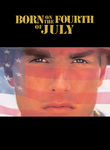 Born on the Fourth of July
Genre: Drama / War
Mood: Intense
145 mins; 1989
Leslie Rating: n/a
Summary: Oliver Stone directs a Vietnam soldier's story from patriotism to activism.


Stargate
Genre: Sci-Fi
Mood: Kitschy
119 mins; 1994
Leslie Rating: 3/5
Summary: Silly & entertaining sci-fi about a portal into another universe.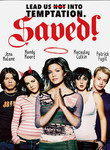 Saved!
Genre: Indie Comedy
Mood: Dark Humor
92 mins; 2004
Leslie Rating: 3/5
Summary: Satirical teen comedy with the heart of an after-school special (starring Macaulay Culkin and Mandy Moore)