Netflix Picks: Mike Judge TV, Chris Farley + David Spade, Creating the Nuclear Bomb
Netflix Picks: Mike Judge TV, Chris Farley + David Spade, Creating the Nuclear Bomb
Netflix Picks are personal recommendations of movies/tv shows available on Netflix Instant.
Tommy Boy
Genre: Comedy
Mood: 90's era SNL
97 mins; 1995
Leslie Rating: 3/5
Summary: Classic comedy shtick with Chris Farley & David Spade that's more about silly antics than the plot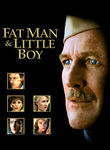 Fat Man & Little Boy
Genre: Real-Life Drama
Mood: Intense / Destruction
1989 mins; 126
Leslie Rating: 3/5
Summary: The story of creating the first nuclear bomb.


King of the Hill
Genre: Animated Television
Mood: Mike Judge
20 mins; 1997
Leslie Rating: 4/5
Summary: Mike Judge (creator of Beavis & Butthead, Director of Office Space) created this hilarious family comedy about living in TX. It shouldn't be funny but it is. I shouldn't love it, but I do.