Friday Netflix Flicks: James Bond, Sean Connery, True Grit
Friday Netflix Flicks: James Bond, Sean Connery, True Grit
Friday Flicks are personal recommendations of movies/tv shows available on Netflix Instant.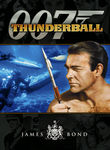 Thunderball
Genre: James Bond
Mood: Sean Connery
129 mins; 1965
Leslie Rating: 3/5
Summary: James Bond + gadgets stop evil, again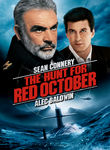 The Hunt for Red October
Genre: Action/Thriller
Mood: Sean Connery
134 mins; 1990
Leslie Rating: 4/5
Summary: War in the water between US & Soviet submarines



True Grit
Genre: Western
Mood: Coen Brothers
110 mins; 2010
Leslie Rating: 2/5
Summary: Matt Damon in a western? Ridiculous.