Friday Flicks: Pulp Fiction, Hoosiers, Dream Team
Friday Flicks: Pulp Fiction, Hoosiers, Dream Team
Friday Flicks are personal recommendations of movies/tv shows available on Netflix Instant.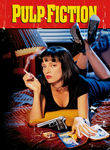 Pulp Fiction
Genre: Crime
Mood: Tarantino
154 mins; 1994
Leslie Rating: 3/5
Summary: Typical Tarantino style with gratuitous violence, too much dialogue, and interconnecting stories that don't actually reveal anything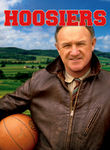 Hoosiers
Genre: Sports/Based on True Story
Mood: Feel-good
114 mins; 1986
Leslie Rating: 4/5
Summary: A surprisingly great inspirational movie about a rural basketball team – enjoyable to non-sports fans, I promise.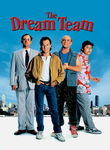 The Dream Team
Genre: Comedy
Mood: Goofy
113 mins; 1989
Leslie Rating: 3/5
Summary: Michael Keaton& Christopher Lloyd play mental patients who need to rescue their therapist from crooked cops.