Leslie's (New & Improved!) 2011 Budget Template
Leslie's (New & Improved!) 2011 Budget Template
A budget is a flexible financial document that provides a guide to keep you living at or below your means. Budgets are not meant to be fixed in stone and are more successful when they are not. Our circumstances change every few months or so and certainly every year. This is why it is important to make a new refreshed budget at the beginning of the year.
If you are looking for a budget that is simple yet gives you complete control, look no further:
Download Leslie's 2011 Budget Excel Sheet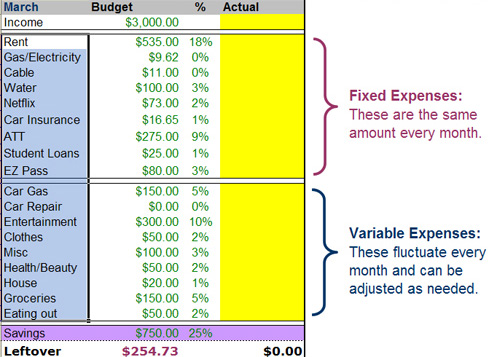 Monthly Worksheets
Take charge of your finances by manually tracking your expenses every month. Set aside 15 minutes once a week to go over your online bank/credit card statement, adding each expense to the excel sheet. This is also useful to check the accuracy of automatic withdrawals and to be aware of cashed checks.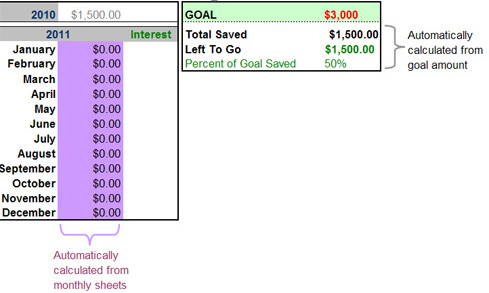 In this spreadsheet, the only tab you need to edit is the monthly expenses; everything else is automatically calculated from there.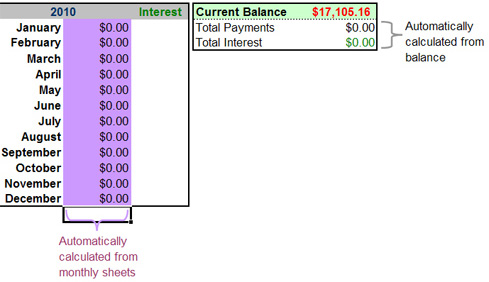 If you scroll to the last few tabs you will see, Savings and Loan. These are optional if you would also like to keep track of a savings goal and debt repayment. I like having everything all in one place. Plus being reminded of my savings goal weekly is a great motivator.




The Year tab is automatically calculated as well and serves as a great comparison at the end of the year. You might notice that you spend more during the summer or save more during the winter. These patterns are important to learn so you can adjust your budget accordingly the following year.
Accessing A Non-Web-Based Budget
While I have always preferred using an excel sheet for my budget, even after using Mint and other web-based budgeting applications, I disliked its fixed location.
Then I discovered DropBox. As I have written before DropBox allows you to sync files on multiple machines. This means I can access my budget file on my netbook, home pc, work and my iPhone – since I have the DropBox application installed on all of them. Whenever I update the file, the other versions sync automatically so one is never out of date and I always have access to my budget.
Live and Learn
Remember, a budget is a living document. If you continuously go over a certain category, ask yourself why this is happening and do not be afraid to increase your budget allocation for a particular category. This just means you will have to decrease your allocation in another category. Learning how to prioritize is key to taking responsibility of your finances.
Readers…
What is your budgeting tool of choice?