Sexing on the Cheap
Sexing on the Cheap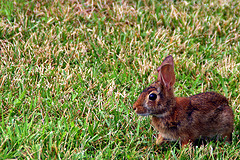 Sex may be free, but safe sex has a price tag.
Condoms
If you are buying condoms, I suggest buying them in bulk on Amazon. If you are buying them to begin with, chances are you will use that amount before they expire.
If you live near a college, see if you can purchase them for a discounted price from their pharmacy.
Go to Planned Parenthood. They hand out condoms like candy on Halloween.
Birth Control
If you do not have insurance, go to Planned Parenthood for your birth control. The cost is determined on the type of birth control you use and your yearly income. It can be anywhere from $5-25. They also let you purchase more than one pill pack at a time, which is very convenient.
If you have insurance, ask for a generic prescription. My generic birth control is $10/pack. Some places offer their generic prescriptions for as little as $4.
All The Other Stuff
For the most part, you do not need a lot of the other stuff. In fact, saliva makes a better lubricant than most store-bought ones.
In the market for a vibe? Be sure to make an informed decision as you would anything else. Look for reviews on Amazon and detailed descriptions on Babeland.com. Some of them can be pricey so make sure you know what you are looking for first. If you already have a battery charger, this is another good use for it.
If you want to see toys in person without going to a sleazy store, host or find a friend who is hosting a Pure Romance party. It is private and in the comfort of your own home around your friends. You can see the items before purchasing and if you host, you will get a discount based on your friend's purchases as well.
Get Creative
You do not have to buy into all of the gimmicky sexed up clothing and toys out there, especially if you feel uncomfortable making the purchase. There are many fun and safe things you can use at home to add some fun. After all, it's supposed to be fun, right?
You can re-purpose a Halloween costume into some fun role play. Also, use items you already have at home like ice cubes or popsicles or turn a tie into a make-shift blindfold.
Do you price shop for condoms, birth control or toys, or do you just shop by preference?