Dealing With Money & Family Guilt
Dealing With Money & Family Guilt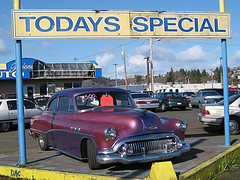 I have previously written that my father lives on a fixed income in Wyoming. I have also mentioned that he borrows money from me.
It's A Slippery Slope
Perhaps, I started it all. Every month or so, I would send my father a phone card so he could stay in touch. The $30 or so a month was not too much of a burden for me to help out my father who has a limited income. When I visited him two years ago, I bought him some groceries and asked if he needed anything else while I was there. Now, I do not have that much disposable income myself, but I do have more than my father and know that it is my responsibility as a daughter to take care of my parents.
Then, earlier this year, his old beat-up car really started having problems and he asked to borrow $600. I use the word "borrow" as he did but I am not expecting the money back very soon (if at all). I sent him the money.
Responsibility Vs. Obligation
It is no surprise that his beat-up car is still having problems to the point that I really feel it is unsafe for him to drive. Combined with him being so far away (2,077 miles to be exact), I would like him to have a more reliable car.
I had thought about buying him a cheap used car but would have to finance it and had not decided if that was a wise decision. Also, I do not trust my father's taste in cars and fear he will purchase a cheap, used car that will just have further problems.
On the phone with him tonight, he mentioned badly needing a new car and that he was going to look at some within a certain price range. Then he flat out asked me for 2/3's of the cost.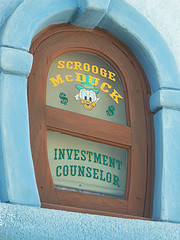 Sacrificing Your Financial Stability for Others
I have spent the last year and a half focusing on my debt repayment. Just earlier this year I finally paid off my last high interest loan and have since been focusing most of my extra money into my student loan. I have a small emergency fund but have not been able to set up a separate savings yet.
The amount of money my father originally asked for was actually more than I have in my emergency fund. I am afraid that the years of sending small amounts of money to help him out, made him think I am swimming in money like Scrooge McDuck.
He did not seem to believe me when I said I did not have that amount so he asked how much I could give. I caved in and said half of my emergency fund.
Familly Guilt
Immediately I began worrying. What if something happens to my car and I don't have the money? Am I willing to risk going back into debt to help my parent? Am I responsible for taking care of my father like this, as he took care of me when I was a child? Is my father's safety my responsibility?
On the phone, I felt like I couldn't say no. I still am not sure I could say no, even though at this point, I do not feel it is my responsibility and if he cannot afford a car then he will just have to make-do like everyone else. But how do I say that to my father?
What are your experiences with lending money to family and dealing with the guilt associated with it?