Homemade Placemats Are Easy Peasy
Homemade Placemats Are Easy Peasy
With the price of fabric, it's not always cheaper to make your own items but if you can find good fabric on sale, making homemade placemats is a cheap & quick project. Oh and it's easy! As you can see by my crooked stitches, I'm far from a talented sewer.
---
Prep Your Fabric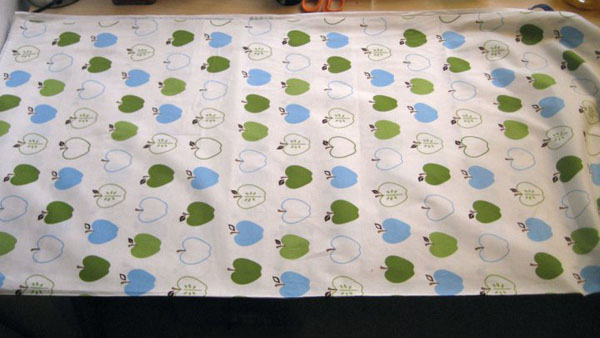 1. Lay out your fabric
I picked this up on sale a while ago and knew it would be perfect for something in the kitchen.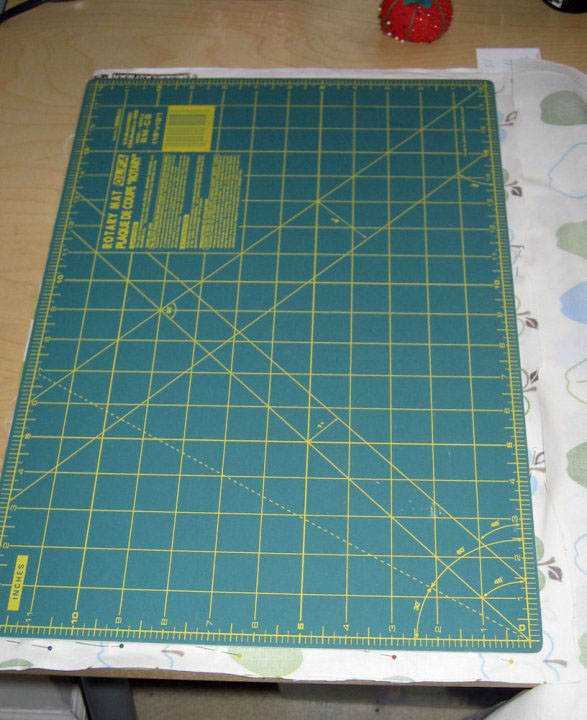 2. Determine the size of your homemade placemats
Cut a rectangle out of newspaper of the chosen size to use as a pattern. I made mine at 18″ x 12″, the same size of the cutting board.


3. Cut your fabric
Each homemade placemat consists of two rectangles of fabric. Fold your fabric in half. Pin the pattern to your fabric. Cut out each rectangle. You should have twice as many rectangles for your desired number of placemats. If you're making 4 placemats, you should have 8 rectangles cut out.

---
Time for Stitching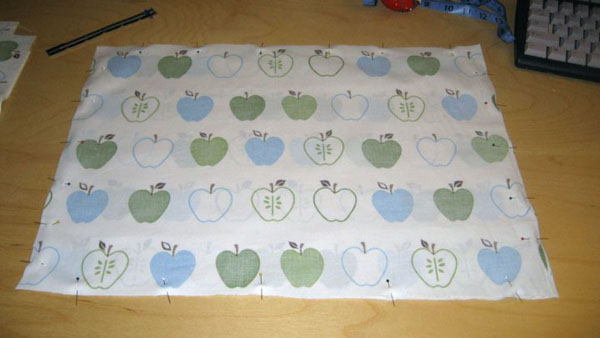 4. Pin right sides of fabric together
The "right side" of fabric is the side you want everyone to see! For now, we will be putting the right side of each rectangle inside, sewing, then turning it inside out later on. Put one fabric rectangle on top of the other one, with their right sides touch each other. Pin around the edges. This holds the fabric together so you can sew.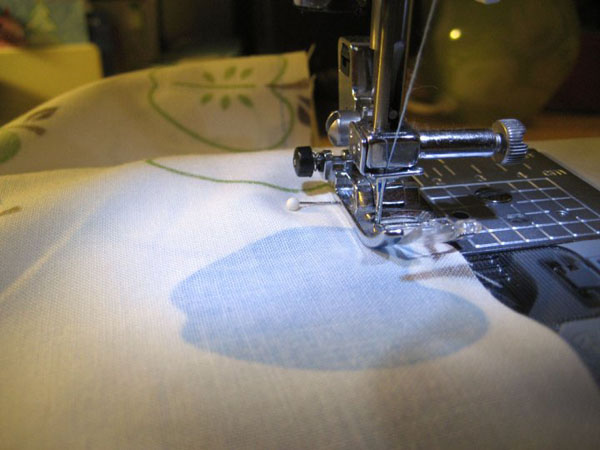 5. Stitch with a 1/4″ seam allowance all the way around, leaving an opening at the end large enough to fit a few fingers through.
You can sew right over the pins, just be careful!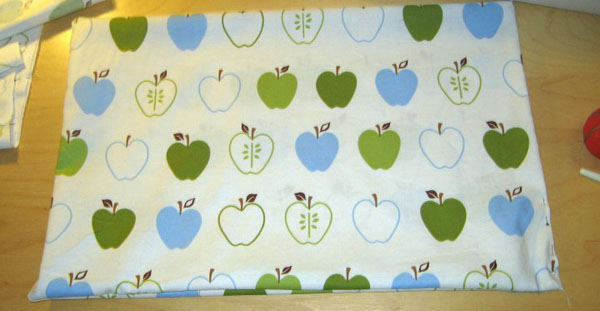 6. Using the opening, turn the fabric inside out.
This is the same method for making a pillow. But we won't be stuffing these. If you wanted these stiffer, you could put a piece of cardboard inside before stitching one end.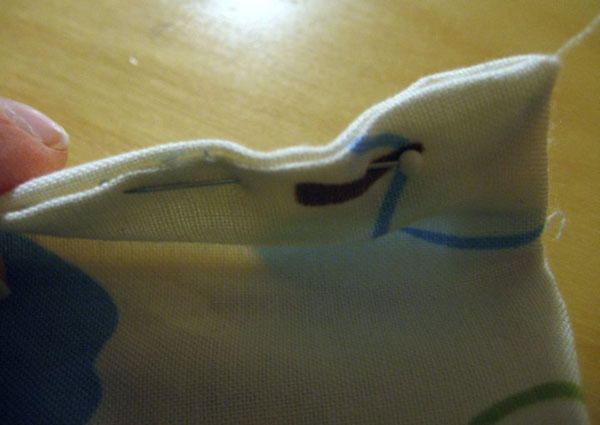 7. Fold the edges of the opening inside and pin so they are secure and even
Now that we're done turning it, we can close up this small opening.

---
Iron & Finish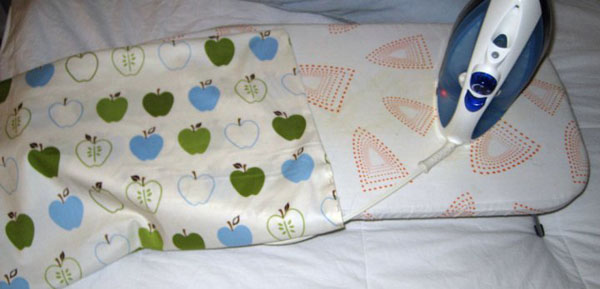 8. Iron flat
You can iron right over the pins.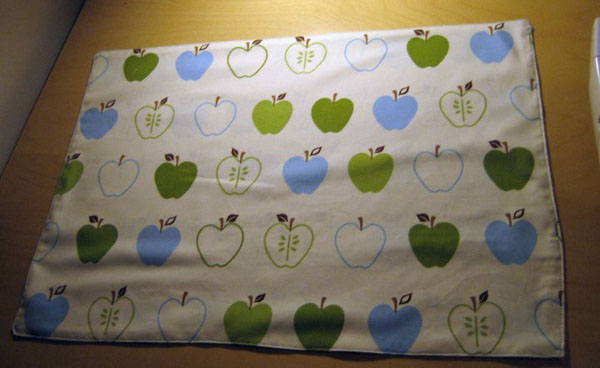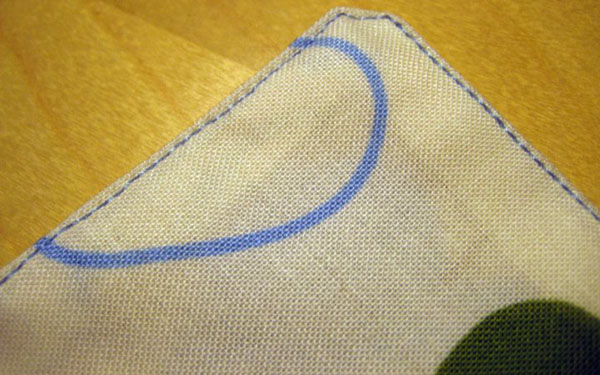 9. Tops titch as close to the edge as possible, all the way around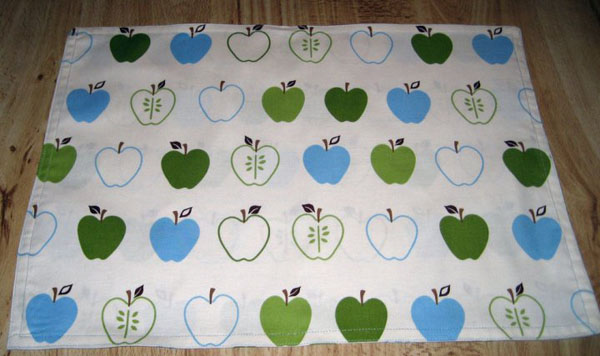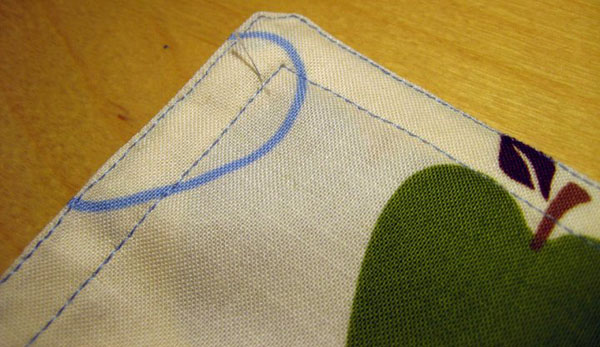 10. Stitch about 1/2″ from the fabric edge (or at the edge of the inside seam), all the way around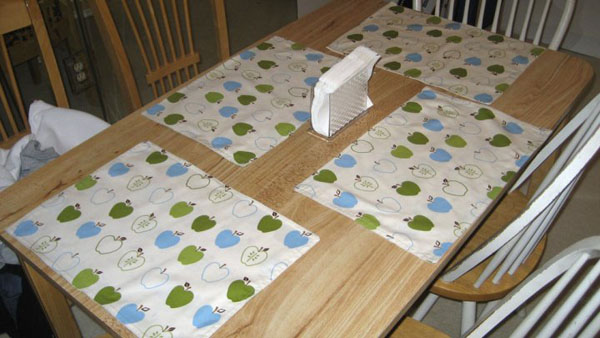 11. Set the table with your new homemade placemats!
An alternative to the "pillow method" is to put the wrong sides together from the beginning, fold all the edges inside, iron, then do all your stitching. This involves more pressing and less sewing. Just do whichever works best for you.
These homemade placemats require little sewing knowledge and can be done with any sewing machine. You can make them out of most fabric, so just get what's on sale. Depending on fabric, you should be able to throw these homemade placemats right into the washing machine.