Weekend: February 12-14, 2010
Weekend: February 12-14, 2010
Every weekend, I will detail my activities and expenses to provide an example of how to implement a frugal mindset while still having a fun and active life.
Friday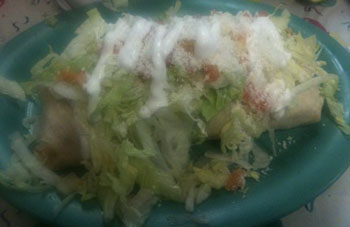 Friday was another crazy day on the job front so I let loose on my budget a little and celebrated throughout the weekend. Friday evening, however, I just wanted to relax. I played some more Kingdom Hearts, watched the Olympic opening ceremony and had a relaxing night at home.
Friday Total Cost:$0
Saturday
I already had plans on Saturday night to go out to dinner to celebrate a friend's birthday. I bought a six pack of Yeungling ($5.99) to bring to the restaurant (it was BYOB) and planned to use one bottle to make beer bread. Once at the liquor store, I got a little greedy and felt I deserved a six pack of Smithwick's ($6.99) as well since the job hunt is going so well. I probably could have done without it, especially since I've only had one bottle but I know it will definitely get used up!
Dinner was great. We went to a cheap local place where my humongous burrito was only $4.50. I took 1/4 of it home to eat for lunch the next day. After dinner, I went to a bar with some friends. Again, I splurged and spent $4.50 on a beer just to be social. This doesn't cause me to be over budget at all but I can't help but know that it was a silly and unnecessary purchase. The evening overall was fun and I had a great time hanging out with friends.
Saturday Total Cost:$24
Sunday
On Sunday, I did chores around the house and went for a good run. I spent the evening watching the Olympics (what a great money-saver!).
Sunday Total Cost: $0
Total Weekend Cost: $24.00