Weekend: January 22-24, 2010
Weekend: January 22-24, 2010
Every weekend, I will detail my activities and expenses to provide an example of how to implement a frugal mindset while still having a fun and active life.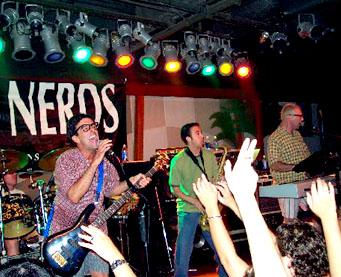 Friday
I knew all week that a cover band I liked was playing nearby on Friday and decided that it was worth $10 to me. So I got some friends together and had a good time there. I didn't buy any drinks and just enjoyed the band instead. Prior to going out, I made my own marinara sauce served with some gnocchi. Those lil' gnocchi are so filling!
Friday Total Cost:$10
Saturday
In the morning, I went to Target to buy lightbulbs ($0.77) and to Lowe's to buy a toilet flapper ($3.58). Then I went to work fixing the toilet and, can you believe it, it actually works! Oh, just so you know, there is a whole world of toilet flappers. I swear there are about 500 different types of those things. I just bought one that said "universal" and it seemed to do the trick. Who knew the toilet flapper was so complex?
After the plumbing business, I watched an awesome basketball game between Michigan State and Minnesota. Then I lounged around reading some more of Polgara, playing Kingdom Hearts and had some of my super yummy leftover chicken noodle soup for dinner.
Saturday Total Cost:$4.35
Sunday
Sunday was a dreary day, lazy day. I cleaned up around the house, ran four miles, ate leftover marinara sauce and just general lounging around stuff.
Sunday Total Cost: $0
Total Weekend Cost: $14.35